Larry Long will be reciting and singing songs from his memoir in progress entitled 'Embracing the World with a Song'. Will Kjeer, internationally recognized jazz pianist and graduate student at Juilliard, will be accompanying Larry and contributing original compositions on piano.  Together they will  take you on an intimate journey, while seated at the cross-roads of where folk and jazz meet. Joining them will be genre-defying and defining singing machine Cameron Wright & visionary spoken word poet Kashif the Healer.
Tickets: $30 | Limited Seating | For Tickets or more information: 612-729-3800
When calling to purchase a ticket, please say that you're a friend of Larry Long.  Social hour begins at 6:00 PM. Seats are limited. 
Address:  Danish American Center | 3030 West River Pkwy S. | Minneapolis, Minnesota 55406
Larry Long's lost classic Run For Freedom has been reissued and remastered digitally for the first time. Run for Freedom is a tapestry of working-class anthems and social justice hymns from a bygone era that still speak urgently to the social and environmental justice activations of the present day. We encourage you to discover Run For Freedom for yourself and dig deep into the legacy of one of America's still-living folk greats!  – Scott Herald, Rock the Cause Records   (Click to stream or download)
From Woody Guthrie's America, Larry Long has come a-singing and organizing, his dog Dubious at his side, his guitar slung handsomely over his faded work shirt. Long hasn't made a record in a number of years and if you studied his calendar, you'd see why he hasn't had the time.  For one he spent three years organizing chapters up and down the Mississippi ver, trying to clean up the Big Muddy.  Two, he's put in a lot of time singing for the American Indians and their numerous causes, not to mention Central American peace committees, farmers who are about to lose the seat of their pants plus their land, and just about anyone else who asks to be on his mailing list.
So, Run for Freedom is a long-time a-comin', but it's come out real good (as they say down on the farm) in the long run.  Moving to the city from his little Granite City abode in St. Cloud has sharpened his musical wits and exposed him to a wide range of non-folkie players, most of whom he uses judiciously and, in the case of Billy Peterson, the grand Twin Cities bassist, poetically.  Peterson's playing on "Michael" is as spirited as it can get without drawing to much attention to itself.  And although the ubiquitous Claudia Schmidt falls apart on "It Feels OK," crumbling into the contagious laughter Long can elicit with his own big grin and muse, that's OK, too. 'Cause throughout "Run for Freedom" a genuine spiritless remains – even when the story is told at the expense of songcraft, "Anna Mae" is a case in point.  The song seeks to immortalize people such as Anna Mae Aquash, a recent Indian hero, and by some accounts, including Long's, a martyr for a human and just cause – Indian rights. The message gets in the way, but the emotion runs so true within the tale that it finally doesn't matter whether the songs itself works.
The rest of Long's second record is chock full of American folksinger attributes – tuneful melodies and strong lyrics looped over tunes about the wide panorama of North America's varied regions. It has what John Wayne called "true grit".
In "Blue Highway" Long confirms the sentiment of William Least Heat Moon's travelogue, "Blue Highways".  Both are about life on the road, as so many good American stories are, and Long underlines the same dimension: the unseen people who live along those untraveled backroads and affect us with their invisibility.  (Long penned this song as he watched the river near St. Anthony Falls and claims that he never laid eyes on Moon's best seller).
The passing of causes and individuals – whether their American Indians or farmers resorting again to penny sales Long sings about in "Grandma's Penny Sale" – represents an important time in American history. The folk singer has always been there to record his or her version of these transitions, whether they're tragic or magical, (the feeling behind "Sacred Black Hills" covers both). To his credit, Long's written and recorded the transitions of our time in one of the finest national anthems the USA has ever heard – "American Hymn" – a deep song that makes room for everyone, regardless of political motivation or how you feel about corporations or fishing rights on Leech Lake.
Larry Long has a pretty good idea about what's bad in America.  But more importantly he understands it's people.  So, when he's singing these songs, he's really just singing about me and you, and how we stand above what some other folkie once called "the fruited plain".  The patriot who wrote those lines would do well to check out the "Run for Freedom" LP.  The population has changed quite drastically – more newborn babies, worldwide immigrants, and illegal aliens everyday – since "purple mountains' majesty" was an "in phrase".  Long might be able to provide quite a few new lines for "America the Beautiful."  Knowing his budget for such endeavors, it's likely he'd work cheap with this fellow songwriter, providing, of course, the chap picks up a copy of this vinyl history.  – Martin Keller | City Pages| 1984
Join the Alliance and community leaders for its fabulous Fortieth Anniversary Celebration, an extraordinary evening with inspiring talks, music and delicious French Meadow food & drinks. Discover the incredible impact the Alliance has had over 40 years and its innovative programs and vision for the next 40. Be uplifted by thought-provoking talks by famed
Diet for a Small Planet
author, Alternative Nobel-Prize winner and Small Planet Institute Founder
Frances Moore Lappé
,
along with Alliance Co-Founder, President and author
Terry Gips
.
Enjoy energizing live performances by Smithsonian Folkways recording artist and "true American troubadour" Larry Long and award-winning singer-songwriter-actress Mari Harris. Be part of this unforgettable evening at historic French Meadow Bakery and Café, the oldest continually operating organic bakery in the US.
5 pm Reception on French Meadow's beautiful garden patio where you can connect with Frances Moore Lappé and other leaders over appetizers and drinks
5:45 pm Organic, Gluten-Free Buffet Dinner featuring some of the best of French Meadow's culinary creations, including locally-sourced and seasonal ingredients; No Host Cash Bar
6:30 pm Program with a welcome from elected leaders, followed by the talks and music
8:45 pm Dessert Social and Book Signing where you can indulge in delicious French Meadow desserts while getting to meet Frances Moore Lappé and get them personally signed (books will be available for purchase)
There are only 150 tickets available for this unique gathering, so please register as soon as possible.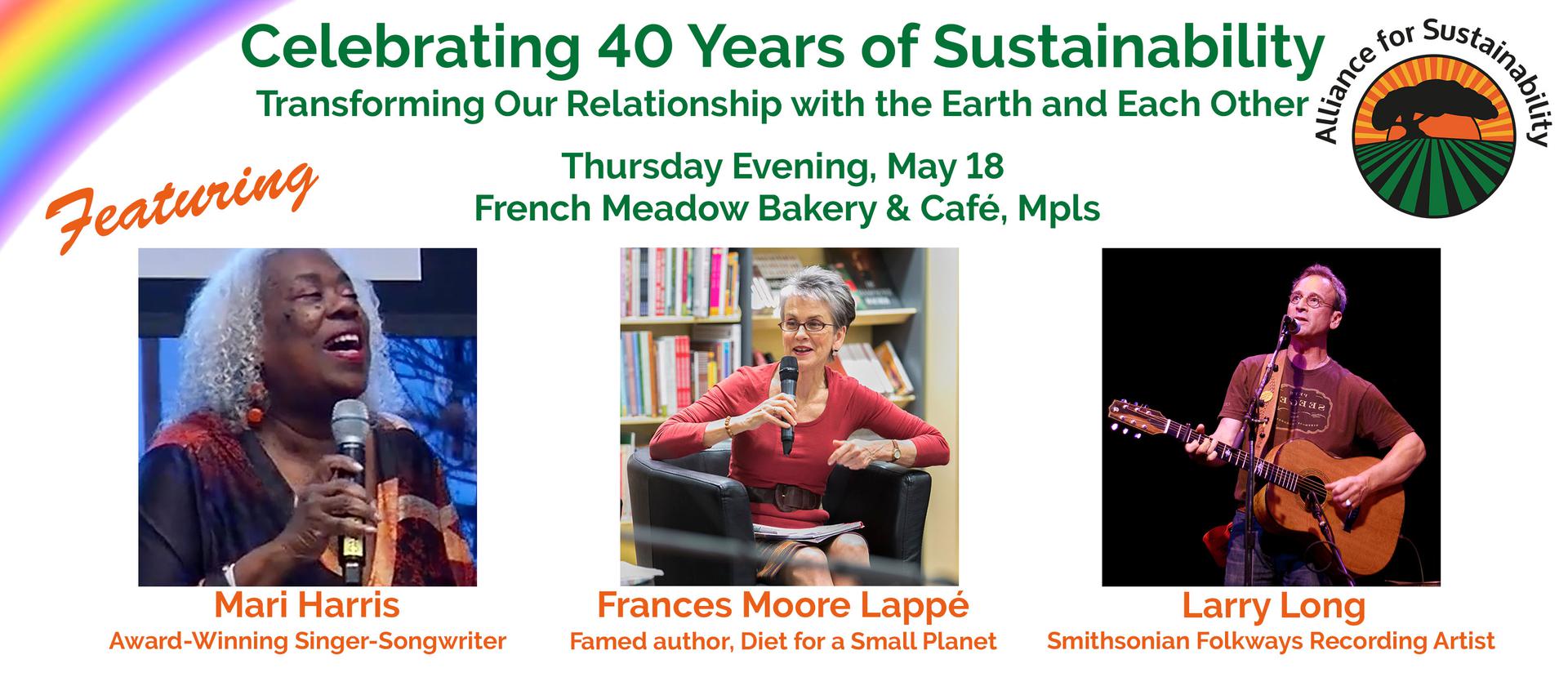 Date & Time: JANUARY 12
, 2023 |
THURSDAY
| 7 PM – 8:30 PM
Location: American Swedish Institute
2600 Park Avenue | Minneapolis, Minnesota | Free Parking
Free & Open to the Public
Donations go to the Ukrainian-American Center
$5000 match has been secured.
Featuring: Tatiana Riabokin, the haunting Ukrainian singer and bandura player (the national instrument of Ukraine) with singer Nataly Nowytski, troubadour Larry Long with cellist Jacqueline Ultan, John Munson of the New Standards, clever singer/songwriter Dylan Hicks with cellist Michelle Kinney, singer-songwriters Fendrick and Peck, poets Hawona Sullivan-Janzen, Thomas R. Smith, Dougie Padilla, Jim Lenfestey, Robert Bly in absentia, poet-musician Tim Frantzich.
"The care of the earth is our most ancient and most worthy and, after all, our most pleasing responsibility. To cherish what remains of it, and to foster its renewal, is our only legitimate hope." — Wendell Berry
American Roots Revue returns to the Dakota jazz club in Minneapolis, Minnesota for two shows Saturday, November 12th. This concert celebrates the release of American Roots Revue Live at the Dakota, recorded at their sold-out performance in April and filmed by PBS. The November show will feature new artistry by Robert Robinson ("Pavarotti of Gospel"), Claudia Schmidt ("Masterful Weaver of Story & Song"), Tonia Hughes ("Powerhouse of Soul"), and Larry Long ("American Troubadour").
LISTEN to interview with Larry Long & Michael Bland:
American Roots Revue Returns to the Dakota in Minneapolis for Two Shows on November 12
from KBEM/Jazz88—Twin Cities Weekend
The all-star band is led by Michael Bland (former Prince and Current Soul Asylum Drummer) and Billy Steele (Keyboardist for the Legendary Steele Family and Sounds of Blackness). The Roots band includes the virtuosity of Joe Savage on dobro and pedal steel, and first-time performances by Jeff Bailey (Bassist for Joey McIntyre, Andres Prado, Minnesota Orchestra), world percussionist Marc Anderson, and new sensation Geoff LeCrone on lead guitar.
Show Times: 6:30 & 8:30 p.m.
Tickets:  6:30 PM – $40/$35 / $30   |  8:30 PM – $30/ $25/ $20
Ticket Sales: www.dakotacooks.com — and at the door
Watch the April performance of American Roots Revue: Live at the Dakota now streaming on PBS-TPT Stage.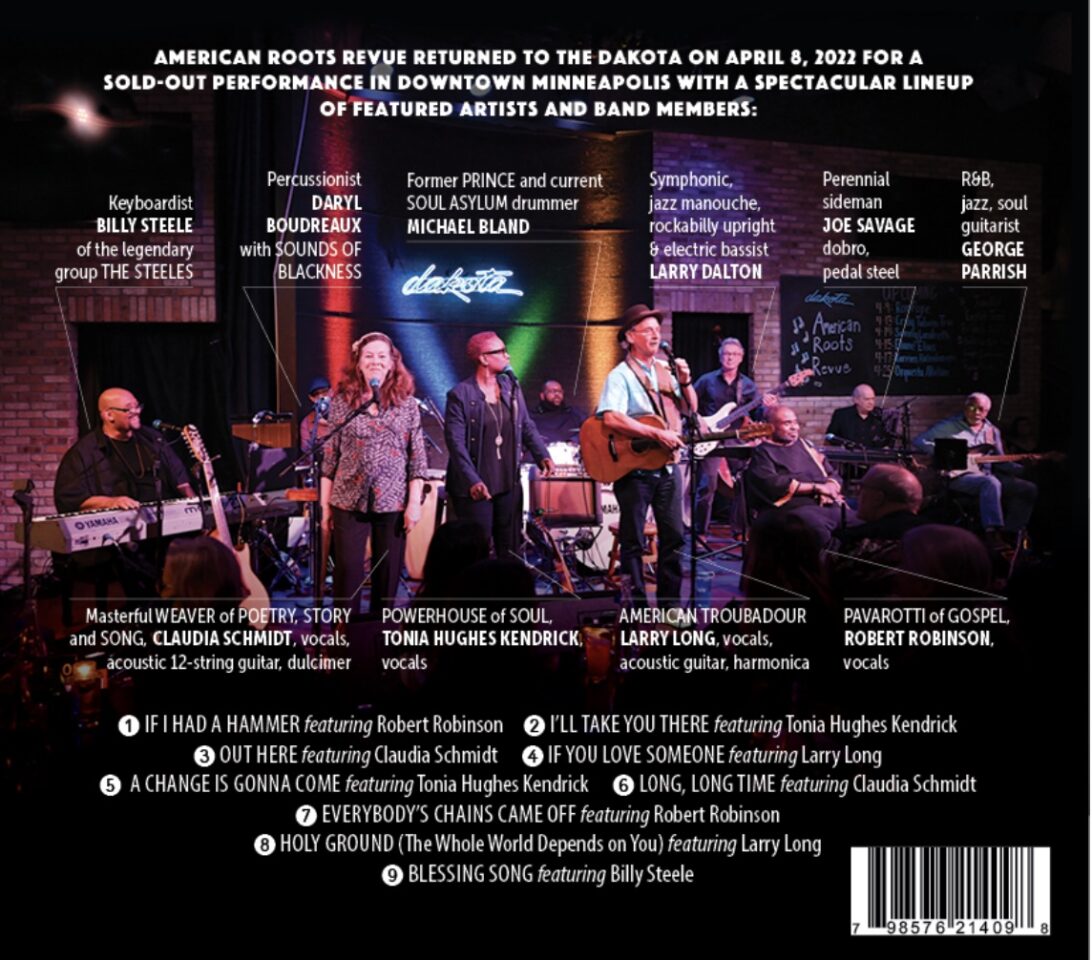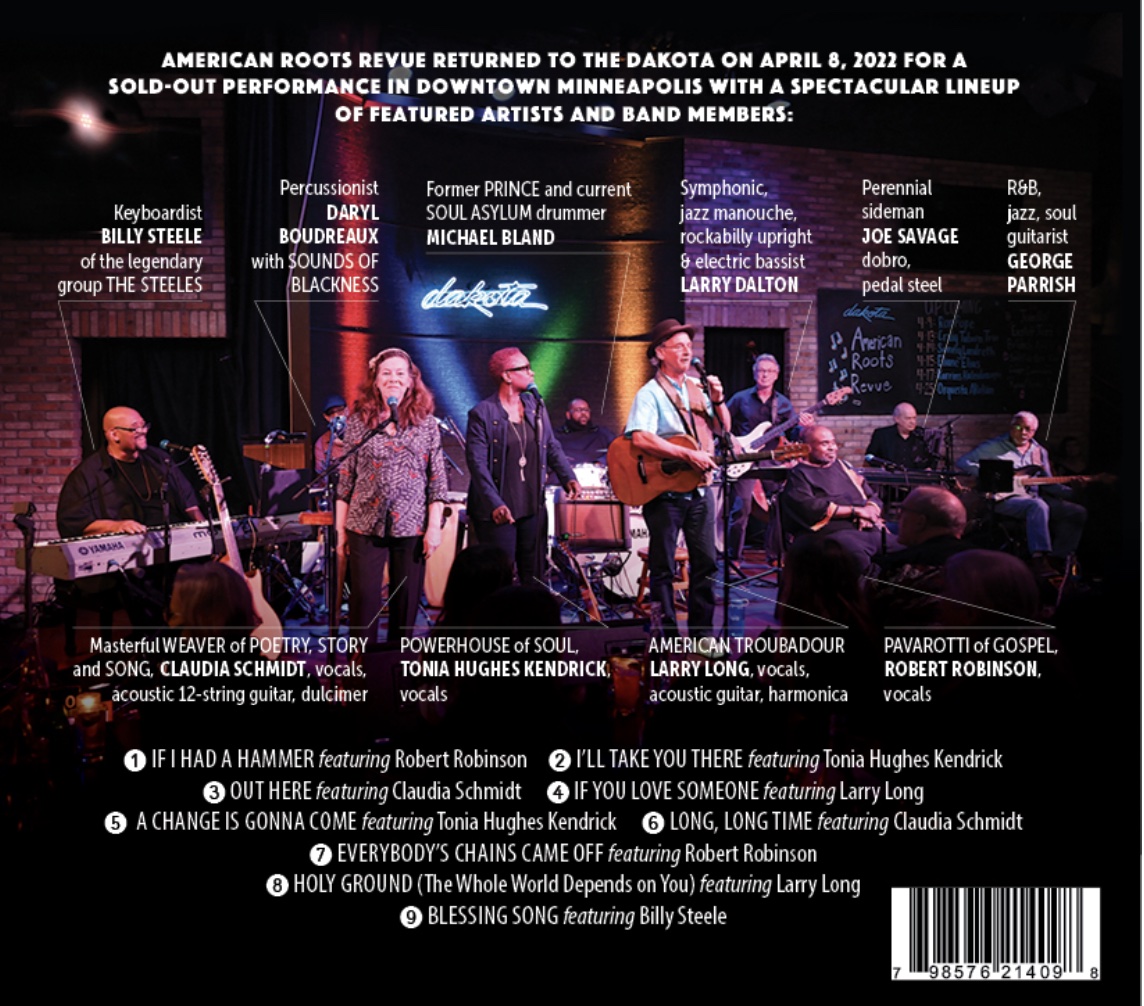 "American Roots Revue was created to celebrate the many cultures that call this land home. The featured artists and band members are not only dear friends and incredible musicians, but deeply committed to the communities in which they live.  As Pete Seeger, whose Hammer Song is featured on this recording, said, "If there's a world here in a hundred years, it's going to be saved by tens of millions of little things."  And one of those things is you.  My our music bring you joy. Thanks for all you do."  — Larry Long,  Producer of American Roots Revue & Featured Artist
"Music brings us all together so that we can touch heart to heart because we're all human beings. I think people will be amazed at what they hear because they're gonna hear almost every genre of music within the American music spectrum.  African American music, folk music, the blues, gospel, all of it's there." — Billy Steele, Keyboards & Vocals
"Everybody in this group is about the project and the music and believes in it. So that makes all the difference in the world. I heard somebody describe live performance is like sharing air they called it collective effervescence. Isn't that wonderful?" — Claudia Schmidt, Featured Artist
"Music really is a universal language, a language that everybody can speak." — Tonia Hughes Kendrick, Featured Artist
"I think all of us are trying to put our best foot forward and create a moment that people can take with them forever. That's kind of like why we do what we do. We want everybody to walk away with that moment. If I can say one thing to wake you up or to keep you encouraged to keep living, I've done my job." — Robert Robinson,  Featured Artist
"Music is love as far as I'm concerned. I always want people to be uplifted." — Michael Bland, Leader of the Band & Drums
American Roots Revue Premieres Friday, July 22nd at 9 P.M. on STAGE:TPT-PBS.
Streaming on the PBS Video App
Wow!"  "Breathtaking!" "I wish I had heard music like that as a kid!"   These were just some of the reactions shared by those who attended the Larry Long and friends' performance on August 17 at the Danish American Center, Minneapolis.  This was the first in a series of concerts entitled, "Music on the Mississippi" organized by Danish American Center members Scott Thomsen and Paul Juhl.
Larry Long, a local social activist and internationally known singing troubadour invited four other friends and local jazz performers to join him in a 90-minute concert: Scott Fultz-saxophone; Jacqueline Ultan-cello; Will Kjeer-piano; Billy Peterson-bass.   Regarded as one of the world's top bassist, Billy Peterson has worked with numerous top musicians including being a member of the Steve Miller Band for over 20 years. And Will Kjeer has just received a full ride to The Juilliard School in New York. These are talented performers.  What a treat to have them at the DAC!
Most of the songs they played were composed by Long, some were performed for the first time.  Drawing from themes of nature that included butterflies, rivers and beauty, his life affirming lyrics could have come from a Grundtvig text.  The heartfelt piano, bass, sax and cello contributed to the intricate healing music for the soul.   Truly a night to remember.
Story by Diane Greve, Minnesota Local Editor

Over 95% of educators that have viewed Dodging Bullets—Stories from Survivors of Historical Trauma recommend the film to their peers.
Larry Long is the Executive Director of the award-winning indie film Dodging Bullets. The film honors the life-stories of First Nation survivors of Historical Trauma.    Historical Trauma is a term used by social workers and psychologists, it refers to the cumulative emotional and psychological wounding of a group of people caused by traumatic experiences.  This trauma is epigenetically passed down from one generation to another and causes health care problems in today's generation. Learn more at the Dodging Bullets—Stories from Survivors of Historical Trauma website 
"It allows the non-Native audience to truly hear and see Historical Trauma and the pain without blatant finger pointing or going the other direction by making it more palatable for non-natives tastes"  – Kimberly Whitewater Wakjexiwigam, Community Supportive Services Division Director, HCN Social Services
"Dodging Bullets is a powerful and compelling documentary that revealed the injustices against Indigenous peoples… brilliantly wove together a positive path to healing through ceremony and cultural identity."  – Rain L. Marshall, JD, (Ihanktonwan),  Lecturer, Humboldt State University
"Rarely has a film been able to fully capture the complexity of these contemporary social justice concerns caused by Intergenerational Trauma through historical accounts and personal narratives."  – George S Leibowitz, PhD, Stony Brook University School of Medicine and Social Welfare
Larry Long composed and produced the audio single release and musical score for the award winning documentary music video No More Pipeline Blues (On This Land Where We Belong).
The featured artists on "No More Pipeline Blues (On This Land Where We Belong)" include in the order of their contributions within the song::
Winona LaDuke (Anishinaabe Ojibwe Nation); Waubanewquay (Anishinaabe Ojibwe Nation); Pura Fé (Tuscarora & Taíno Nations); Carmen (Soni) Moreno (Mayan, Apache & Yaqui Nations);  Jennifer Kreisberg (Tuscarora Nation); Day Sisters: Sharon Day, Julia Uleberg, Charlene Day-Castro, Dorene Day (Anishinaabe Ojibwe Nation); Mumu Fresh (Creek & Choctaw Nations); Indigo Girls (Amy Ray & Emily Saliers); Bonnie Raitt; and the 23rd Poet Laureate of the United States Joy Harjo (Muscogee Creek Nation).
Master Audio & Mixing Engineer: Brett Huus, Sound Strations Studio. Mastering Engineer: Steve Wiese, Creation Audio, Studio A.  Music video directed and produced by Keri Pickett. Audio released by Rock the Cause – available on iTunes, Rhapsody, Apple and Bandcamp. 
All proceeds from both the music video and audio single benefit the environmental justice non-profit, Honor the Earth,
 "'No More Pipeline Blues' beautifully illustrates in music, singing, spoken word and images the threats of a totally unnecessary tar sands pipeline at the end of the age of Big Oil. But it also illuminates the sacredness of our environment, and yet more destructive, historical impacts to Indigenous culture. Still, the song and the music video are also like prayer offered in ceremony, asking for strength, justice and preservation."  – Winona LaDuke, Honor the Earth 
Community of Goodness Radio Show with troubadour Larry Long and storyteller Tom Thibodeau can be heard every Monday morning from 8:30 AM – 9:00 AM (CT).  Streamed worldwide on DRIFTLESS COMMUNITY RADIO WDRT-FM 91.9.
Community of Goodness Podcast can be heard at any hour by going to WDRT COMMUNITY RADIO PODCAST ARCHIVES.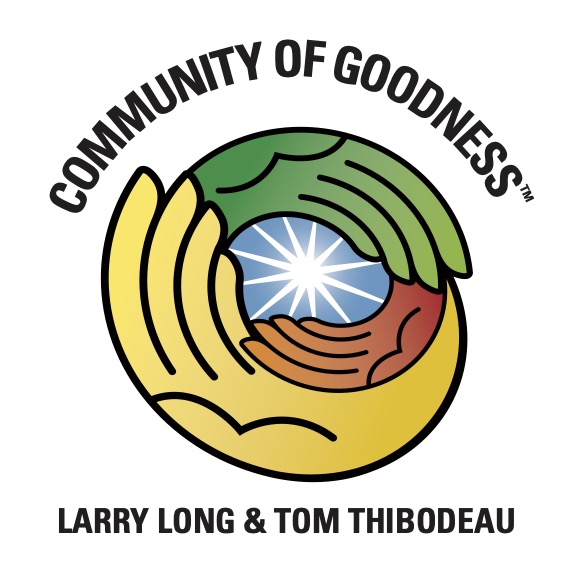 As Pete Seeger wrote, "If there's a world here in a hundred years, it's going to be saved by tens of millions of little things."
Community of Goodness Radio Show & Podcast is one of those small things that makes a world of difference in the lives of those who listen.
About Larry Long:  Larry is an American singer-songwriter who has made his life work the celebration of everyday heroes. He has written and performed hundreds of ballads celebrating community and history makers. Long is the creator of Elders' Wisdom, Children's song which has honored over one-thousand elders in story and song with youth across the nation.  Author and historian Studs Terkel called Larry "a true American Troubadour."
Long is a recipient of the Bush Artists Fellowship, the Pope John XXIII Award, Leadership In Neighborhood Fellowship (St. Paul Companies), Sustainability Award, and In The Spirit of Crazy Horse Award for his work in forgotten communities.
With recordings on Smithsonian Folkways, Cereus, & Rock the Cause Records, Long continues to perform throughout the United States and world. Larry is also a proud husband, father, and grandfather.
About Tom Thibodeau:  Tom is a Distinguished Professor of Servant Leadership at Viterbo University in LaCrosse, Wisconsin where he has been teaching for 37 years. Thibodeau is the founder of the Master of Arts degree in Servant Leadership at Viterbo, the only master's degree in servant leadership in the country.  Over twenty years ago he helped found the Place of Grace hospitality house in LaCrosse which serves meals and human dignity.  Besides speaking nationally to audiences on the developing servant leadership movement, Tom Thibodeau is also a proud husband, father, grandfather,  and part owner of a country tavern, Leo & Leona's.
Community of Goodness Radio Show & Podcast is recorded at Sound Strations Audio in La Crosse, Wisconsin by composer, producer, and engineer Brett Huus.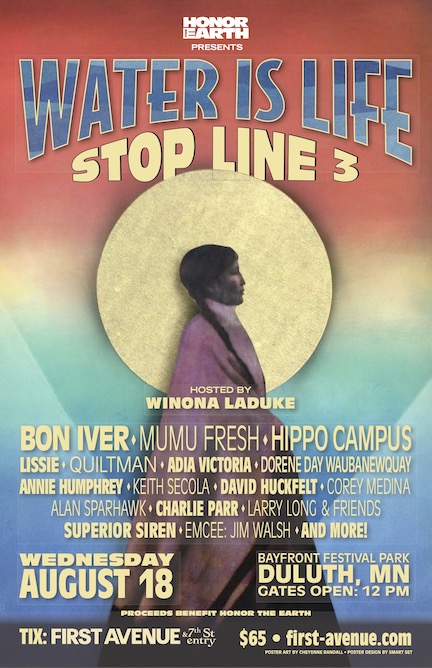 Wednesday,
August 18th
| 12pm – 10pm
Bayfront Festival Park – Duluth, MN
Larry Long & Friends invite you to the first ever "Water Is Life: Stop Line 3" music, art and cultural festival on the shores of the mighty Gichi-Gami (Lake Superior). Featuring an unprecedented coalition of musicians, artists, poets and Indigenous leaders, this one-day festival is a celebration of water as the fundamental life-giving resource of Mother Earth and a full-throttle resistance in music and song against the Line 3 tar sands oil pipeline currently snaking its way through the waterways and Anishinaabe lands of northern Minnesota. *
Water Is Life: Stop Line 3" music, art and cultural festival is produced & presented by Honor the Earth and its production and promotional partners, First Avenue and The Current. 
Line-up of featured artists who've donated their include: Bon Iver, Mumu Fresh, Hippo Campus, Lissie, Quiltman, Larry Long, David Huckfelt, Keith Secola, Annie Humphrey, Charlie Parr, Corey Medina. Alan Sparhawk, Superior Siren, Adia Victoria, and more.
A sacred water ceremony will be led by Dorene Day Waubanewquay, a 3rd Degree Midewiwin, and Lead Woman singer for Center Fire in the Three Fires (Heartway) Lodge.
Local, organic food vendors, regionally-sourced food and beverages, and a variety of organizations centered around the mission of sustainability, Indigenous rights, and clean water will all be onsite.
All proceeds will benefit the Indigenous women-led Honor the Earth non-profit in its fight against Enbridge's Line 3 construction in Native treaty Lands during a time of climate crisis and severe drought up north.
VIRTUALLY FREE JUNE 19th from 11AM – 11PM (ET)
Clearwater Festival (aka "The Great Hudson River Revival" or "Revival") features powerful statements by life-long activists and organizations. The event will feature many musical performers, storytellers, and activists, including: Guy Davis, Larry Long, John McCutcheon, Tom Chapin, The Blind Boys of Alabama, Scott Ainslie, Donna & Rick Nestler, Matt Cartsonis, Betty and the Baby Boomers, Hubby Jenkins, Thomasina Winslow, Tiokasin Ghosthorse, Emma's Revolution, Holly Near, Tom Paxton, R.J. Storm and the Old School Bluegrass Band, Mel & Vinnie, Reggie Harris, Diana Jones, The Trouble Sisters, Magpie, Rik Palieri and more. Consistent with Clearwater's longstanding commitment to accessibility, the Revival programming is staffed with American Sign Language interpreters.
Inspired by Pete Seeger's desire to clean up the river over forty years ago, The Great Hudson River Revival initially helped raise the funds to build the sloop Clearwater, which has since become a world-renowned floating classroom and a symbol of effective grassroots action. Today, Hudson River Sloop Clearwater, Inc. is a non-profit organization that sails at the forefront of the nation's environmental challenges. The revenue raised by the Revival goes to support Clearwater's numerous educational programs and its work toward environmental and social justice—as well as keeping the sloop Clearwater afloat.
Please consider making a donation – your gift supports Hudson River Sloop Clearwater and makes possible future music festivals, sails, and Clearwater's ability to bring together thousands in the name of clean water.
"No More Pipeline Blues" was issued via Twin Cities music vets Larry Long and Rock the Cause for Earth Day.
By Chris Riemenschneider // Star Tribune April 22, 2021
If an A-team of Native American women activists and Twin Cities music mainstays Larry Long and Rock the Cause aren't enough to bring attention to the Stop Line 3 protests in Minnesota on Earth Day, then how about a Rock and Roll Hall of Famer and another Grammy-winning veteran rock act?
Bonnie Raitt and the Indigo Girls each contributed vocals to a new single released Thursday to raise money and awareness for Stop Line 3 causes. Titled "No More Pipeline Blues (On This Land Where We Belong)," the song and video were posted online for Earth Day via the Indigenous environmental justice organization Honor the Earth and St. Paul's nonprofit record label Rock the Cause.
Rolling Stone premiered "No More Pipeline Blues" with a video and short documentary that spotlight the reasons behind it. Twin Cities folk musician and educator Larry Long wrote the lyrics and produced the music, recruiting a cavalcade of environmental activists along the way that includes Winona LaDuke, Waubanewquay, the Day Sisters, Mumu Fresh, Pura Fe, Soni Moreno, Jennifer Kreisberg and even U.S. Poet Laureate Joy Harjo.
Read the rest of the article at StarTribune.com >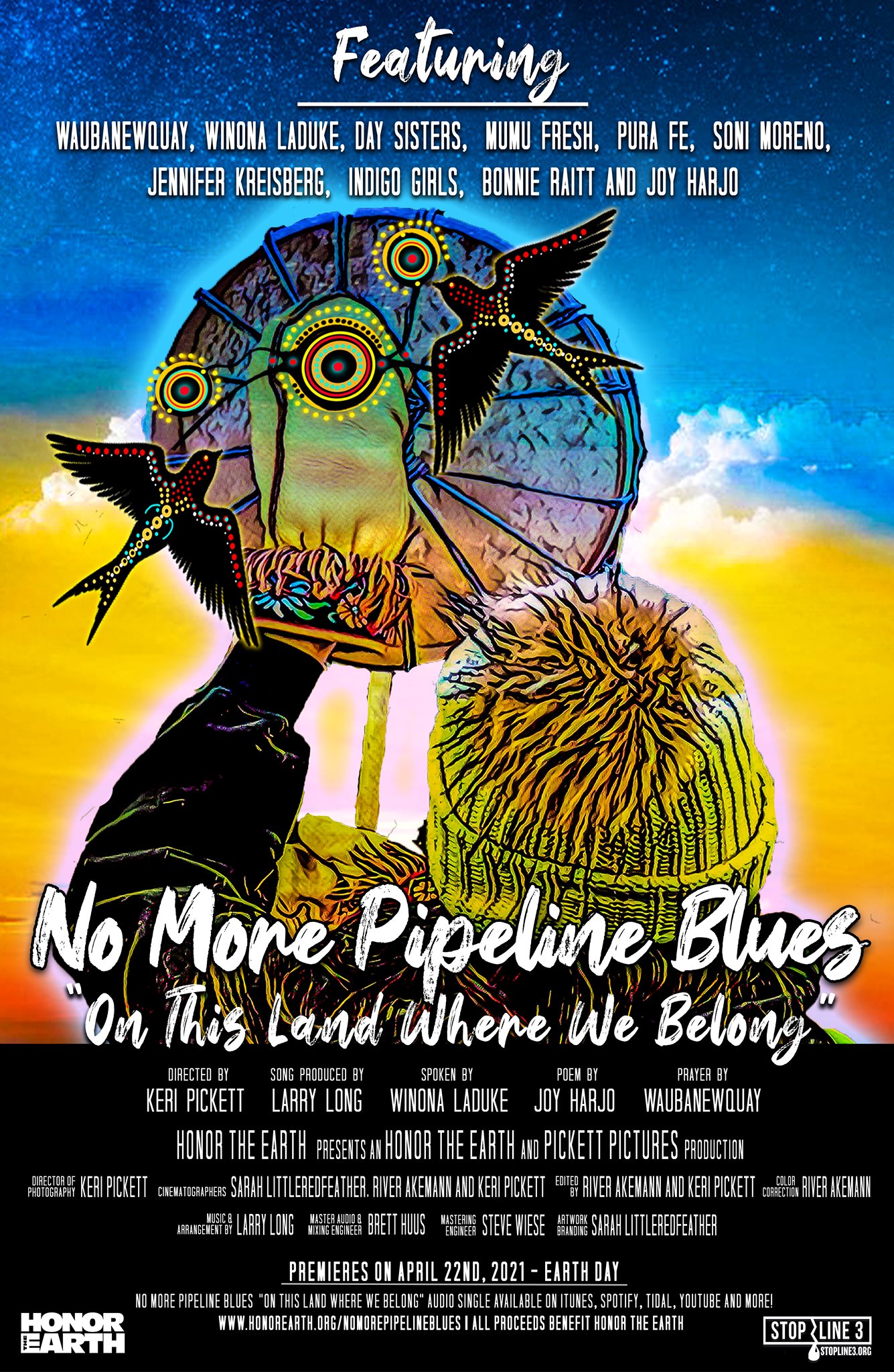 No More Pipeline Blues (On This Land Where We Belong) featured in RollingStone.com on April 20.
Mother Earth just received a lot of love from Indigenous mothers, grandmothers and others who teamed up in song, spoken word and video to push back against a new toxic, highly polluting tar sands oil pipeline. "Line 3" cuts through the heart of Native land and crosses more than 200 water bodies – including the Mississippi River twice – a drinking water source for millions of people downstream from the river's headwaters, which begins in northern Minnesota.
Rock the Cause Records* in partnership with Honor the Earth and Larry Long have just released the audio single, "No More Pipeline Blues (On this Land Where We Belong)" featuring Waubanewquay, Winona LaDuke, Day Sisters, Mumu Fresh, Pura Fe, Soni Moreno, Jennifer Kreisberg, Indigo Girls, Bonnie Raitt and poet Joy Harjo.
Produced and composed by folksinger and activist Larry Long, the song will soon be available on multiple platforms including iTunes, Tidal, YouTube and more!  You can hear and download the song now by going to larrylong.bandcamp.com.
Revealing the powerful efforts of water protectors to #StopLine3, the supporting music video is an action-packed mini-documentary, shining a spotlight on the Indigenous women-led resistance to the tar sands pipeline. Produced by Honor the Earth and Pickett Pictures, it is directed by award-winning filmmaker and photographer Keri Pickett  and posted to the Honor the Earth YouTube channel  will also be released underscoring the battle on the land and water and in the courts to #StopLine3.
Despite active, ongoing lawsuits in the Minnesota Appeals Court and in a Federal district court in Washington DC, the highly polluting pipeline is already half built.  Line 3 is owned by the Canadian multi-national, Enbridge, Inc., and dissects the heart of Anishinaabe territories and the most pristine and complex watersheds and ecosystems in the Land of 10,000 Lakes, including Lake Superior.
All Proceeds to Benefit the Non-Profit, Honor the Earth, and Water Protectors
"'No More Pipeline Blues' beautifully illustrates in music, singing, spoken word and images the threats of a totally unnecessary tar sands pipeline at the end of the age of Big Oil. But it also illuminates the sacredness of our environment, and yet more destructive, historical impacts to Indigenous culture. Still, the song and the music video are also like prayer offered in ceremony, asking for strength, justice and preservation."  – Winona LaDuke, Honor the Earth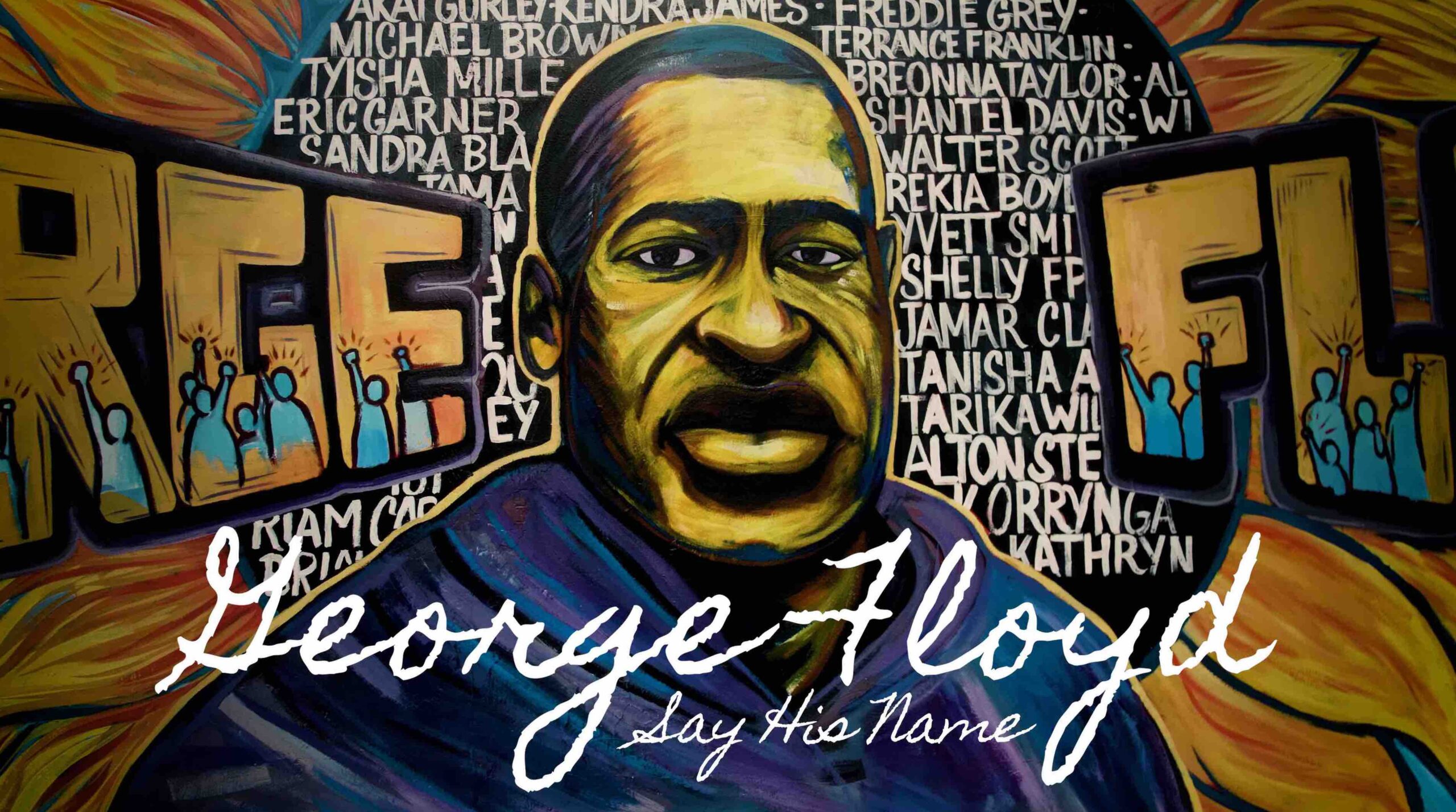 "Not everything that is faced can be changed, but nothing can be changed until it is faced." James Baldwin
"Speak up for those who cannot speak for themselves and embrace justice for those being crushed." Proverbs 31:8
"True peace is not merely the absence of tension; it is the presence of justice." Reverend Dr. Martin Luther King
Larry Long: Lead Vocal, Acoustic Guitar, Harmonica | Van Nixon: Response & Choral Vocals | George Parrish: Electric Guitar | Daryl Boudreaux: Percussion | Yohannes Tona: Bass
Brett Huus: Recording, Mixing & Master Engineer | George Parrish: Recording & Studio Engineer | Nathaniel Nelson: Music Video
Words by Larry Long | Music by Larry Long & Van Nixon