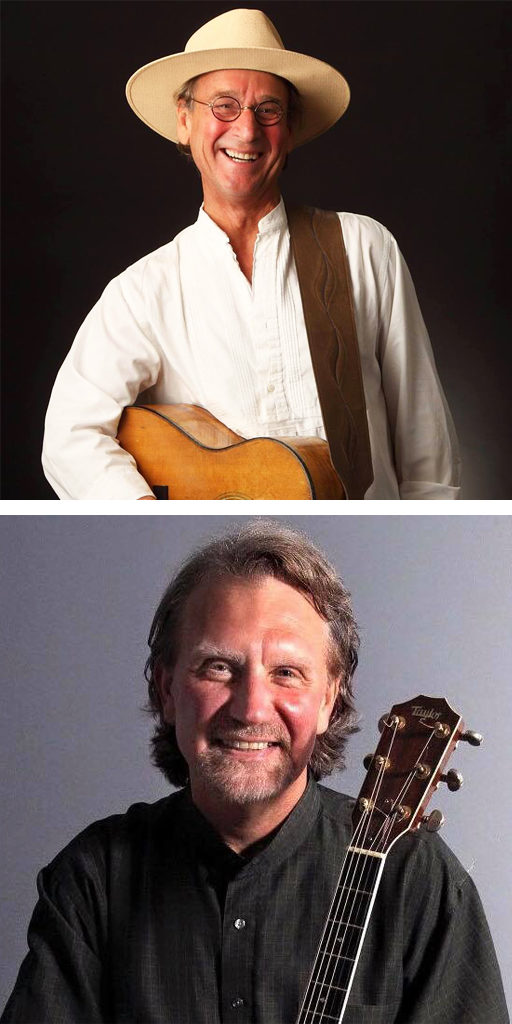 Lanesboro Arts presents an evening with roots musicians Larry Long and Dan Sebranek at the historic St. Mane Theatre in Lanesboro on Friday, October 19th, 2018 at 7:30 p.m. Sebranek is returning to Lanesboro after a 2017 concert with Johnsmith, while Larry Long's visit is happening in advance of a 2019 tour stop at the St. Mane with his celebrated "American Roots Revue" band.
This concert is presented by LANESBORO ARTS and sponsored by Inspire(d) Media, Commonweal Theatre, Granny's Liquors and High Court Pub. Tickets are $15 / $12 for Lanesboro Arts members and are sold online at www.lanesboroarts.org; at Lanesboro Arts Gallery, 507-467-2446; and at the St. Mane Theatre box office beginning at 6:30 p.m. on the night of the play. The St. Mane Theatre is located at 206 Parkway Ave N. in Lanesboro, Minnesota.
Please note:
The St. Mane Theatre box office will open at 6:30 p.m. the day of the event. Remaining tickets will be sold in-person beginning at that time.
If you are unable to buy tickets online or need additional assistance, you may try calling 507-467-2446 to purchase tickets over the phone during business hours.
We will have a list of the names of ticket buyers at the box office beginning at 6:30 p.m. If the ticket buyer and their guests arrive together, no physical receipt or proof of purchase is needed in order to be admitted to the event–we will have a list!
Alternatively, attendees can also present a printed copy of the Eventbrite ticket PDF the ticket buyer was sent or simply pull it up and present it on a smart device.
Lanesboro Arts is committed to accessibility for all people. Learn more about our access services.