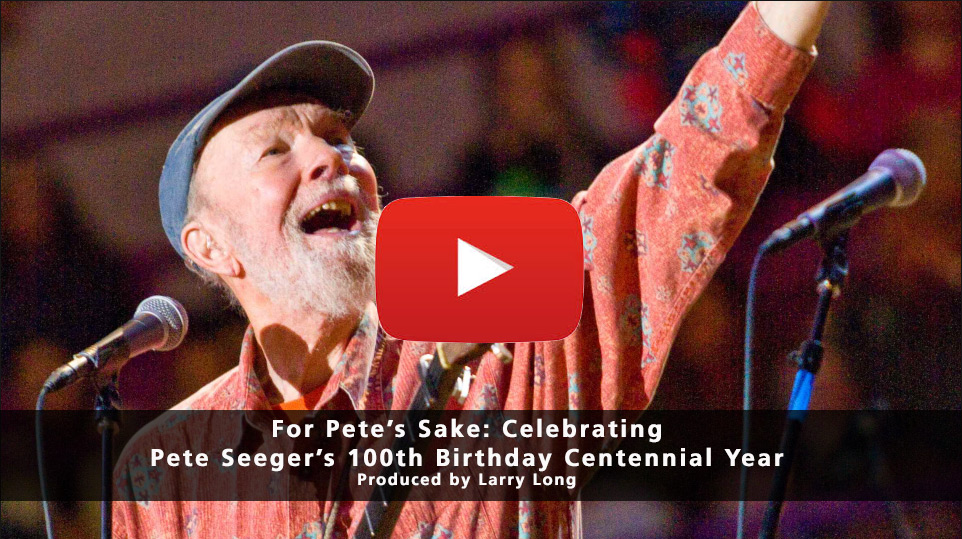 Musician, activist, humanitarian, Pete Seeger was a giant of a man who walked humbly on this Earth and inspired us all to be a little less selfish and more courageous in our giving.
On this Centennial year of his birth on May 3rd 1919 we pay tribute to this great American in this one-hour radio broadcast, where community leaders and activists recite the words of Pete Seeger and musicians perform songs that Pete Seeger either wrote or popularized.
The program begins with Pete Seeger himself sharing his life story with us in spoken word within his song Well May The World Go from my Smithsonian Folkways & Appleseed recording.
Pete Seeger cared deeply for his neighbors, and we cared deeply for him, because the entire world was Pete's neighborhood.
Pete Seeger and I were dear friends for over thirty years.  Con­versations with Pete just kept flowing into laughter and inspiration to keep on trying to make this world a little better than it was when it was handed down to us.
Please take the time to listen. You'll be glad you did.
For credits and more information about this program visit audioport.org
Produced by Larry Long
Production assistance from Ursula Ruedenberg, Pacifica Radio Network