Larry Long & Fiddlin' Pete will be performing on Saturday evening, September 28th, at the Laws Railroad Museum outside of Bishop, California in the Owens Valley beneath the High Sierra Mountain Range as part of a three-day Curley Fletcher Birthday Poetry Rendezvous.
Joining Larry & Pete will be old musical companions Neil Gelvin, Larry Dalton, Dan Connor, and more!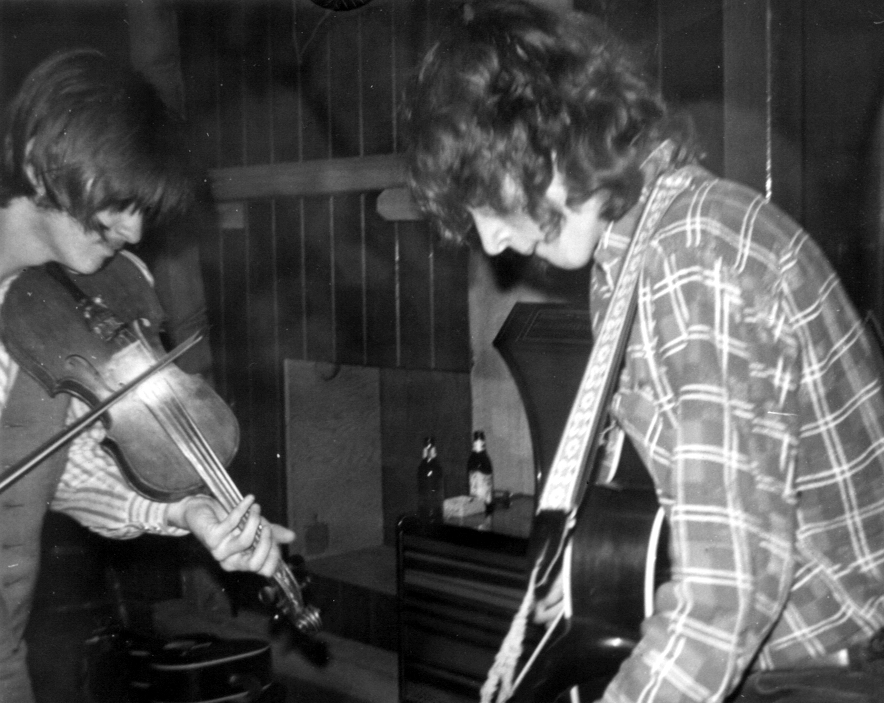 About Larry Long & Fiddlin' Pete:
When Larry Long & Fiddlin' Pete Watercott were in their twenties, they lived the life of WoodyGuthrie hitchhiking, hopping freight trains and passing the hat from bar to bar across the western states and the High Sierra Mountain range playing and writing songs for the people.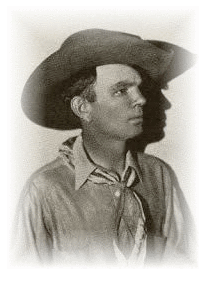 About Curley Fletcher:
Carmen William "Curley" Fletcher (1892—1954), also known as Curley W. Fletcher and Curley Fletcher, was an American composer of cowboy songs and cowboy poetry. A prolific creator of this material, he is best remembered for the classic cowboy song "The Strawberry Roan", written in 1915, and for his 1931 book Songs of the Sage.
Curley Fletcher was a local Owens Valley writer and poet, whose literature had a profound impact, not only in his lifetime, but is remembered and recited around the world today, and certainly will be for many years in the future.
Curley arrived at the town of Laws as a baby in 1882, and after death was buried at Bishop Pioneer Cemetery in 1954. Fletcher's collection of poems, Songs of the Sage, was reprinted in 1986 by Peregrine Smith Books with a preface by Hal Cannon, Folklorist, The Western Folklife Center.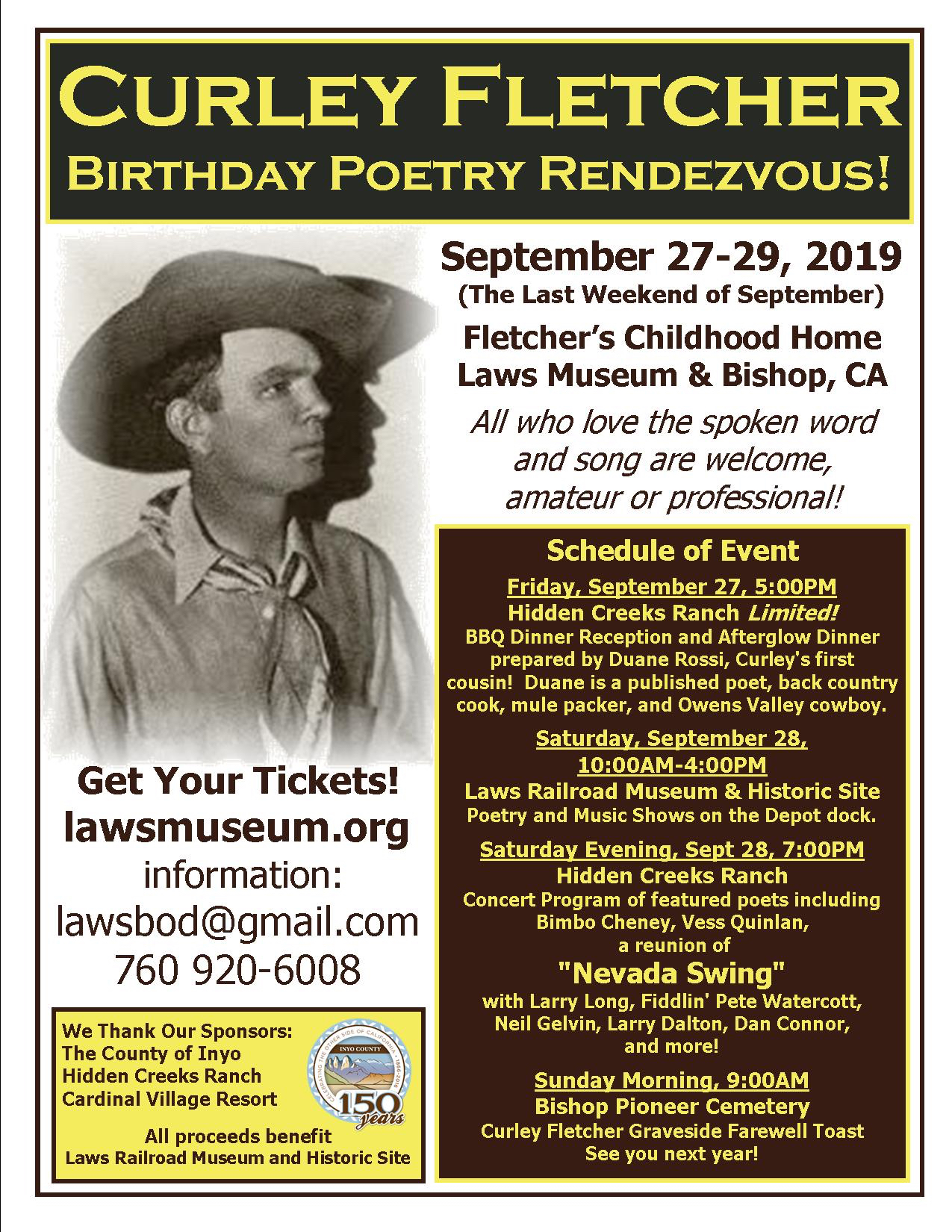 About Laws Railroad Museum:
Before Inyo County existed there were towns along the Owens River populated by miners castoff from the declining California 49er Gold Rush. They were drawn to the Owens Valley River Valley, as it was called back then, by reports of riches coming from its eastern mountains. In the early 1860s miners, followed by merchants, coalesced into bustling communities along the eastern edge of the Owens River: Owensville, San Carlos, and Bend City. There was no local government, no infrastructure, a couple of roads, and initially few if any services.
These river towns were iconic mining communities that lived hard and died young. Many towns rose and fell so quickly they left little trace in the sand, or the pages in history.
All three River Towns began their lives in the early 1860s on the east banks of the Owens River. Bend City and San Carlos sprung up about 5 miles east of present day Independence. To the north, Owensville was established three miles northeast of Bishop, near the present-day Laws Museum.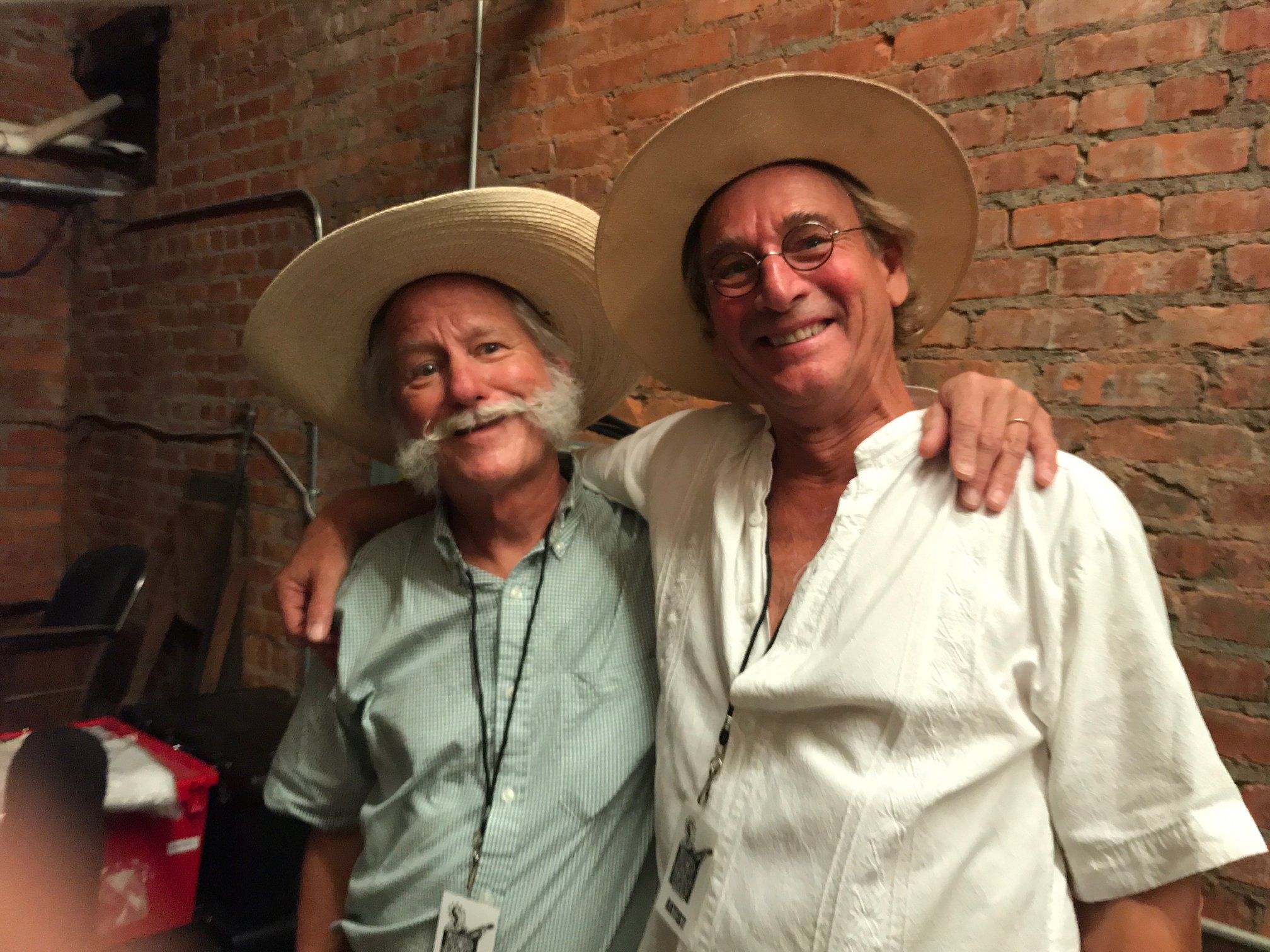 Schedule of Event:
Friday, September 27,5:00PM Hidden Creeks Ranch,BBQ Dinner Reception and Afterglow Dinner prepared by Duane Rossi, Curley's first cousin! Duane is a published poet, back country cook, mule packer, and Owens Valley cowboy! This Friday evening dinner is available only with purchase of a Full Rendezvous Pass. The dinner is limited to 150 attendees.
Saturday, September 28, Laws Railroad Museum & Historical Site
10:00AM-4:00PM Poetry and Music Rounds on the 1883 Carson & Colorado Depot loading dock. Enjoy food and vendors and the museum's 11 acres of historic buildings and exhibits. Visit the Curley Fletcher exhibit in the Library building!
Saturday Evening, Sept 28, 7:00PM Concert Program at Hidden Creeks Ranch Featured poets including Bimbo Cheney, Vess Quinlan, KC LaCourse, Duane Rossi, and a reunion of the band, "Nevada Swing" with Larry Long, Fiddlin' Pete Watercott, Neil Gelvin, and friends Larry Dalton, Dan Connor, and more!
Sunday Morning, September 29, 9:00AM
Bishop Pioneer Cemetery
Curley Fletcher Graveside Farewell Toast
For Tickets call 800-838-3006 or online.