Join Larry Long & Friends for a Autumn Feast and Concert at Hawk's Ridge Ranch on September 23rd, Saturday, 5 PM – 9 PM.    Bring your family and friends!
The proceeds from this celebration will go to secure Larry's audio archives which honor the life stories of over 1,000 elders from every continent of the world who call the United States home.
Larry will be joined by Joe Savage (Pedal Steel), Sid Gasner (Bass, Guitar) and Daryl Boudreaux (Percussion).
Address:  457 County Road U, Hudson, Wisconsin 54016
Contact information:  (715) 426-7350  Email: thehawc@gmail.com
All are welcome!
Bring your favorite dish to share.
Hay bales to sit on, bring chair or blanket if you like. BYOB.
$50 suggested donation.
Rick McArthur, who spearheaded this event, will be honored at this gathering.
Rick McArthur
Veteran of Wounded Knee
February 1, 1951 – September 6, 2017
Rick McArthur spoke truth to power, through helping us all realize that true power comes from a power far greater than 'I'. He rarely crossed a river without putting a pinch of tobacco down into the waters to give thanks.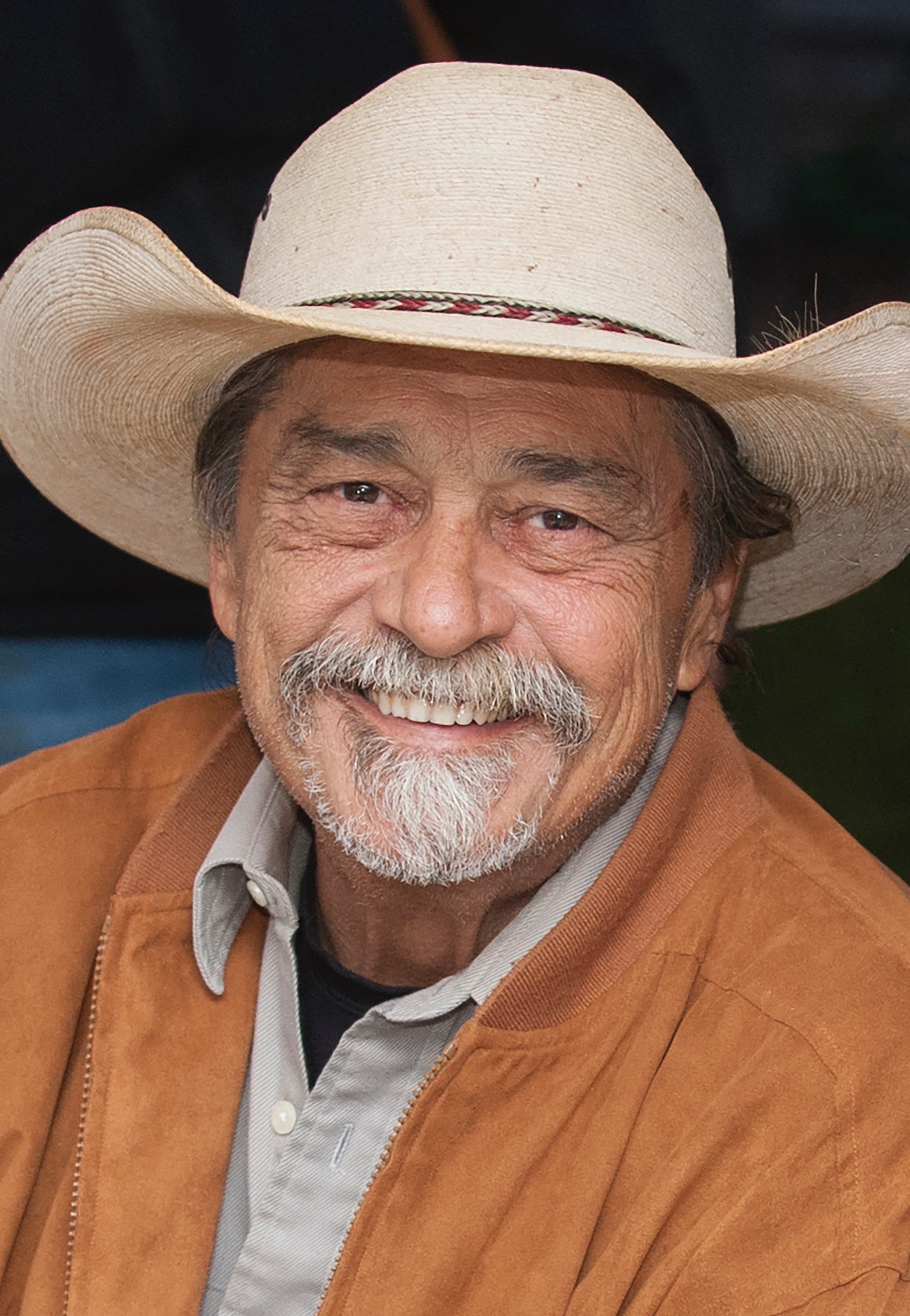 Rick shared many years back that from a First Nation perspective art is meant to be useful, beautiful and long lasting. Ceremony isn't something we do; it's who we are.

I would stand in the way of a bullet to protect Rick McArthur, as he would me. Rick and I shared the same humor. Even in the most serious of situations and moments Rick could crack a joke and put a smile on your face.

Last year Rick and I raised enough money through the help of friends to haul semi-loads of firewood to Standing Rock to keep water-protectors warm through the cold winter of their resistance. We gathered funds with Lisa Bellanger to wrap two young brave women by the names of Sioux Z Dezbah & Sophia Wilansky in large star-quilts for their courage to protect the waters which give us all life.

Rick was a veteran of Wounded Knee. He was a paralegal guardian for the people along Franklin Avenue in Minneapolis through his work with the Legal Rights Center, which was founded by the American Indian Movement. If someone was pulled over, picked up and hauled in for no other reason than 'Driving While Indian (DWI)' Rick McArthur & Attorney Doug Hall was there to not only get them out of jail, but to make sure all charges were dropped due to racial profiling.
Rick McArthur was my brother. We were the closest of friends for nearly forty-years. He was the best man at my wedding. He introduced me to my wife.
Rick was proud to be Lakota and I was proud to call him friend. In that spirit the fight continues for the sovereignty of the people, the land and waters, which give us life. In that same spirit of Mni Waconi we give our thanks on this day to Rick McArthur and a life well lived.     – Larry Long