Update Required
To play the media you will need to either update your browser to a recent version or update your
Flash plugin
.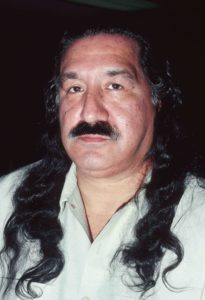 Dear Friends,
Leonard Peltier has languished in prison for forty years for a crime that the evidence shows he could not have committed. He was prosecuted in connection with deaths during a shoot out where two FBI agents and an American Indian died. His two co-defendants, who were tried under normal court rules, were acquitted. Leonard's trial, initiated with an admittedly perjured affidavit, shocked many legal observers as being unfair. Leonard has served more time than others convicted for similar crimes. It is time for healing between the federal government and Native American peoples from centuries of tension and abuse. It is time for Leonard Peltier to come home.
The President has the constitutional power of clemency. He can utilize this power in the interest of fairness and justice. Many voices around the globe have asked for years for this long delayed clemency. Traditionally, Presidents consider petitions for clemency near the end of their term. As President Obama approaches the conclusion of his service, it is time for you to join the call for Clemency for Leonard Peltier and request the President act now. Now is the time to be heard.
What You Can Do to Help
View and share the video on this page. It presents images of Leonard and a new song for Peltier.
Sign the petition for clemency that is being circulated by Amnesty International. Over fifty-five thousand people have signed. Your signature will provide added strength.
Call the White House today at 202-456-1111. Ask President Barack Obama to grant Leonard Peltier Clemency. All calls are logged and available to the President.
As the song we are sharing with you proclaims, love will lay hatred down.
Thank you for all that you do,
Dorene Waubanewquay Day
Margo Thunderbird
Madonna Thunderhawk
Larry Leventhal
Rick McArthur
Michelle Mills
Larry Long
Georgia Wettlin Larsen
Clyde Bellecourt
Dick Bancroft
Melvin Lee
Quiltman Sahme
Charleen Day-Castro
Tawahnee Sahme
Mark Shark
Mordecai Spector
Annie Humphrey
Winona LaDuke